Ontimacy Launches Its Online Store as A Game-Changing Lingerie Brand For Stylish Women Worldwide
With an aim to make luxury affordable for everyone, the emerging brand is already creating a major buzz worldwide. "Put It On, Be Your Own Intimate Admirer"
August 30, 2019 – Ontimacy, LLC. has proudly announced the worldwide launch of its all-new online store for lingerie and underwear for women.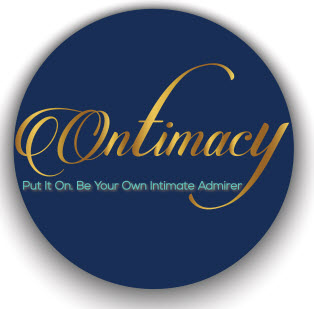 The emerging store offers quality products for women, but it has been launched with an aim to invite everyone to shop, including the lingerie enthusiast men, who love to buy lingerie for their loved ones. Moreover, Ontimacy is also offering various special discount offers on its launch, which also include free shipping across the United States for orders above $75.
"Here at Ontimacy, we take great pride in providing quality products that can be afforded by everyone including college students and working middle class." Said Victoria Schmidt, the Founder and Managing Director of Ontimacy, while talking about the company. "We also offer a wide range of high-end and luxurious items, and our aim at Ontimacy is to make luxury affordable for everyone." The Managing Director added. According to the Managing Director, the company will keep on adding exciting new items to its online store with an exclusive variety.
In addition, Ontimacy is an emerging underwear brand with a visionary leadership and a dedicated team of industry professionals to meet the requirements of its customers. This qualified team also includes a Personal Lingerie Stylist/Shopper and a Certified Bra Fitter. Furthermore, Ontimacy is also offering various kinds of unique gifting programs that will blow Lingerie Enthusiasts' minds. The emerging company is also offering free shipping across the United States for orders above $75.
The etymology of Ontimacy is derived from two words of 'Intimacy' and 'On'. The idea is that a woman puts on her intimate garment, the feeling on Ontimacy finally comes to life. The company also believes in body love and self-admiration, while its motto and tagline are 'Put It On, Be Your Own Admirer'. The company's motivated team, visionary leadership and its will to make luxury affordable for everyone has enabled it to have an overwhelming launch and it is already getting a phenomenal feedback from its customers.
For more information and to order now, please visit the website at: https://ontimacy.com
Instagram: http://www.instagram.com/ontimacy
Media Contact
Company Name: Ontimacy, LLC.
Contact Person: Victoria Schmidt Founder & Managing Director
Email: Send Email
Phone: +1 786 268 9880
Country: United States
Website: https://ontimacy.com