Chicago Property Report Announces Its List of Services for the Real Estate Industry in Chicago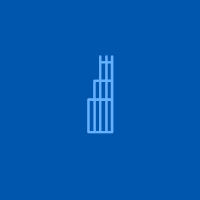 Real estate requires the services of different types of professionals, especially for issues like Chicago Water Certification. Chicago Property Report is one of the most reliable companies to hire for this kind of services and more
Chicago, Illinois – Chicago Property Report would like to announce their real estate services for Chicago and Cook County. The company's list of real estate products is offered to help organizations and homeowners get it right with their property certifications.
Some of the services they offer include Chicago Water Certification, Chicago Zoning Certification, and Cook County Exempt Deeds. They are one of the few agencies who offer these kinds of services with professionalism and at reasonable prices.
Customers also love them because of their speed of delivery, communication, high capacity, and customer service.
To learn more, please visit https://www.chicagopropertyreport.com/.
Chicago Property Report is a highly reputable company known all over the Chicago and Cook County real estate business environment. What makes them a favorite for practitioners in the industry is their commitment to ensuring a proper solution for their customers who need certifications.
They have the capacity to handle Chicago water certification needs at a very short time. Customers get the certification via email as PDF, making it easy for them to use it for just about anything they desire.
Zoning Certification is sometimes needed after a transfer of sales. When this happens, the homeowner needs to contact a reliable agency to help them get it done. Chicago Property Report is one of the best when it comes to processing Chicago Zoning Certification. Clients get a full interactive order form where they will input their details for a smooth and easy process that will ensure they certify their dwelling unit for the city of Chicago.
Other services offered by the company include Cook County Treasurer and Clerk, Transfer of Death Recording, and Chicago Exempt Deed Recording. The company is very reliable, highly effective, and always ready to deliver the perfect solution at a very competitive price.
For more information, please contact 773 453 6950, [email protected], or visit https://www.chicagopropertyreport.com/.
Media Contact
Company Name: Chicago Property Report
Contact Person: Richard Koffmann
Email: Send Email
Phone: 773 453 6950
Country: United States
Website: https://www.chicagopropertyreport.com/