Soliom Has Solar Powered Cameras For Security Use For the Home and Car
Doorbell Cameras, Solar Power Cameras, and Car Dash Cams Available For Use
September 19, 2019 – Shenzhen – Soliom is helping people to keep their smart homes protected with valuable security camera products. The assortment of video products available from Soliom will help people with covering every part of their home with safe cameras.
What makes the products from Soliom distinct is that the company makes solar-powered security camera products. The cameras use convenient panels placed in open spaces where they can collect energy. The panels ensure that there is a consistent flow of energy in each device, thus ensuring these items will not cause a dramatic drain on a smart home's electric grid.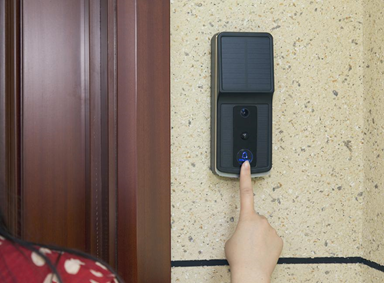 The specific security cameras that people can use for a smart home include a video doorbell that features two-walk talk and night vision features. Sensitive motion detection provides the user with details on when someone is coming along a property.

An outdoor security camera can also be used with solar panels to keep it active. The 1080p video quality can provide the user with quick information on what's in an area. The user can also link to the camera through a Wi-Fi link on a computer, smartphone, or tablet. The night mode feature also provides help for finding things from nearly 49 feet away while it is dark. The user can also take advantage of a free cloud storage setup for recording things.
Any smart home can benefit from the products being offered by Soliom. But people can also take the technology of Soliom with them through a dash cam. The dash cam system provided by Soliom provides the user with a convenient camera that can be added on a car's dashboard. The unit can identify how well a user is parking and can guide the user based on how well the parking effort is to work. The feature is useful for older cars that do not have integrated back camera setups. A motion detection feature will also help users with finding what's in the area.
Soliom provides all of these solar powered items for home and business use with affordable rates. A 60-day money-back guarantee is also available. Additional details on what Soliom has to offer can be found at soliom.net
Media Contact
Company Name: Soliom
Contact Person: Allen
Email: Send Email
Phone: +86 075529484004
City: Shenzhen
Country: China
Website: https://soliom.net/