Biolabs.net Pro – A Turbo Channel to Expediate Antibody Projects
Creative Biolabs recently launched the brand new version of its website, intending to provide a clear and intuitive feeling of the customers searching for a reliable partner in the area of recombinant antibody (rAb) & therapeutic antibody discovery and manufacturing.
September 19, 2019 – New York, US – Creative Biolabs, committed to providing 1st level CRO services throughout the world, has updated its official website to a pro version, which is more professional, high-end and intuitive, assisting the international customers with their antibody projects. The major change of feature includes website display style, search and filter functions, applicable devices, etc, which improve customers' experience.
1. Stylistic change — superior with a stronger sense of technology
Helped with Creative Biolabs's professional technical team, main modifications take place in the website style, layout and appearance, catering to most of the visitors' reading habits for a better impression. The homepage is set as perspective video made up of several scenes, including metropolitan area, research equipment and the 3D structure of antibody, showing the professional, systematic workflow of antibody design, production and analysis in Creative Biolabs. After times of modification on the color matching, adjustment of scene combination and text settings, a hand search engine is set up for directly searching according to gene and product categories.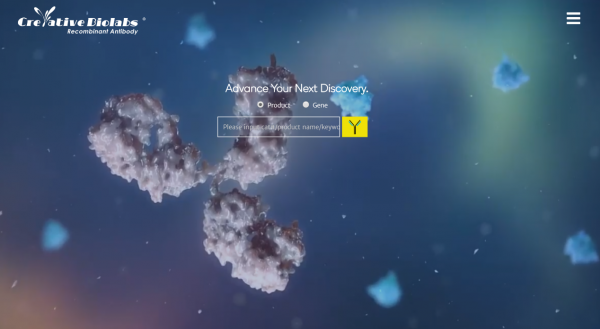 2. Functional perfection — intuitive with handy tools
2.1 The lateral navigation is upgraded abiding the principle that the clearer, the better, which now facilitates the visitors fetch their intentional products, services and technical supports directly only through pointing the cursor at corresponding places. Automatically, the result appears as intended.
2.2 The longitudinal navigation tool of each specific product or service assists with reaching the target by one click, relieving the website visitors from the burden of finding the "last page" button on the web browser.
2.3 Also at the bottom of the detail page, relative products or services are scrolled displayed, providing a quick link to correlation results.
2.4 Tired of enquiring about the interested products one after another? The neo https://www.creativebiolabs.net/ holds quick resolution with the "cart" function, enabling convenient and simultaneous submission of inquiries for multiple products. By the way, direct submission of price-inquiry for a single product is reserved for customers with clear objectives.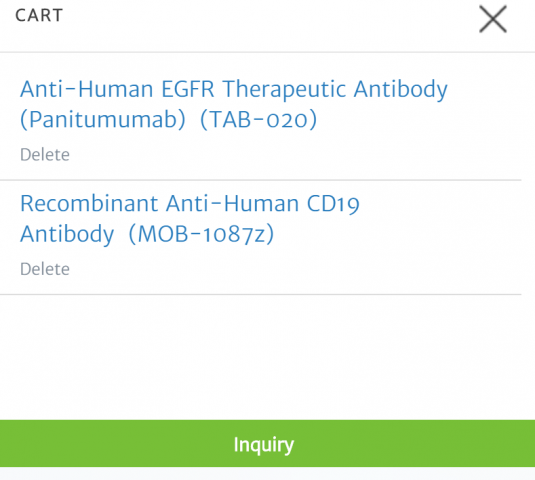 3. Applicability enhancement — adaptive to almost all smart devices
Evolved from the previous version that only desktops and laptops can load the entire page, the new one makes it convenient for visitors to read every page with no omissions on almost all popular electronic devices, which means at any time and any occasion, with a smartphone in hand, the customer can get professional support, immediately.
The renewal website of Creative Biolabs reveals its determination to providing better, quicker and preciser one-stop solutions for the global clients by means of saving time with a "turbo channel". If more information relatively is required, please feel free to contact or visit https://www.creativebiolabs.net/.
About the Enterprise
Creative Biolabs, founded by scientists dedicated to the research of a wide variety of diseases, including immune disorders, cancers, infections and so on, has become a leader of recombinant antibody (rAb) & therapeutic antibody discovery and manufacturing, providing high-standard service to customers in academia and industry fields all over the world. Aiming to build a custom-service-centered business model that is crucial for optimizing the antibody-drug development process, leveraging accessible resources, Creative Biolabs never stops its step forward.
Media Contact
Company Name: Creative Biolabs
Contact Person: Candy Swift
Email: Send Email
Phone: 1-631-619-7922
Address:45-1 Ramsey Road
City: Shirley
State: New York
Country: United States
Website: https://www.creativebiolabs.net/