Catex launchpad Will Launch The first IEO – Banklife (LIB) On October 24th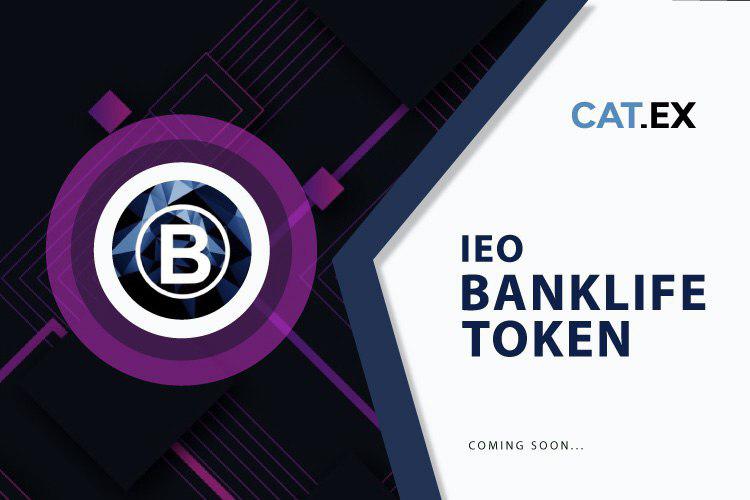 One of the largest cryptocurrency exchanges in the world, Catex Exchange, will be launching its first IEO on October 24th at 10:00 AM UTC.
Banklife (LIB) Introduction
Banklife is a platforms that helps our investors optimize the profit from idle funds most effectively. We build a system to support more and more services and the perfect crypto solutions for our investors get the high interest rate. Send your crypto and traditional currency to anyone, anywhere in the world with enhance speed and instant transaction processing capabilities.
Besides, with high technology AI (Artificial Intelligence) helps recommend as a smart investment plans to optimal profits for investors. With this system we are confident that we can make long-term profit for potential investors for our system. Banklife is proud to have a expert team with many years of experience in investment.
Technical Info
Banklife is the token platform for Banklife's community development and will be swapped to Banklife's own blockchain when Banklife Blockchain is officially announced.
The maximum total supply of Banklife token in Smart Contract is 1,000,000,000 Banklife and the only way to obtain Banklife Token is to use "Mining Wallet".
Banklife Developer cannot have any other method to obtain Banklife Token besides exploiting as normal users through 'Mining Wallet'. To mining, Banklife Token users need to buy "Treasury Package" with a minimum amount of ETH of $100 (Price based on Coinmarketcap.com) and the maximum package is allowed by the developer at different times (The maximum time "Treasury Package" is up to $1,000,000). The developer will have a function in Dapp to set the maximum value of the package that can be purchased at different times.
Note: The "Treasury Package" value is calculated at the time of depositing ETH and confirmed on the blockchain. Price at the time Deposit is only used for reference price, during the time from Deposit to the time the transaction is confirmed if the ETH price increases, the value of the package will increase, but if the price of ETH decreases, the value of the package will decrease. And reduce by no more than 3%, If the price fluctuation exceeds 3%, the Deposit order will fail, ETH will be returned, the user needs to re-operate.
A total of 72,000,000 LIB will be available for sale.
32,000,000 LIB per round.
Price $0.11 with 15% bonus.
Catex Exchange Launchpad: https://www.catex.io/ieo
Catex Exchange Website: https://www.catex.io
Official Project Website: https://www.banklife.io
Media Contact
Company Name: Catex Exchange
Contact Person: Cameron Kallhoff
Email: Send Email
Phone: 8179962738
Country: China
Website: www.catex.io