Know everything about Network marketing with the podcast "Rich through Network Marketing" by Fabio Menner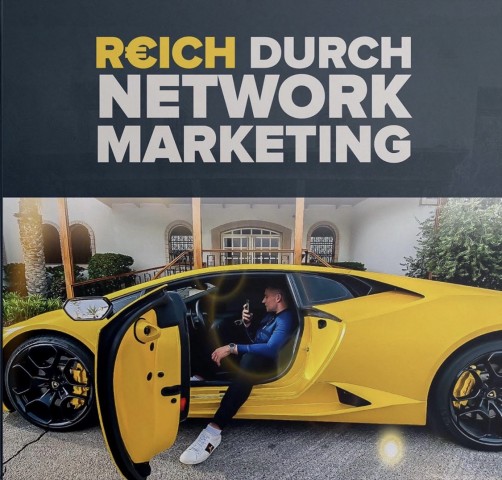 Hosted by the expert himself, Fabio Menner, "Rich through Network Marketing" is a podcast that will keep the listeners updated on all things Network Marketing. Fabio Menner has been titled as the top expert for viral marketing by Germany's leading business magazine. Having started his journey in 2018, Fabio's success was quick to escalate in the right direction. He earned the award for "Best Recruiter of the Year" in the same year he initiated his journey, and there has been no looking back for him since then.
Motivated by his success to help the upcoming entrepreneurs, Fabio Menner started his podcast "Rich through Network Marketing", where he shares his expertise with the listeners to help them with their doubts related to Network Marketing. This podcast is broadcasted in the German language. He tells the listeners about the reality of Network Marketing in the candid and honest conversations. He shares his experiences that are equally useful for the beginners, as well as the experts. Fabio openly discusses the advantages as well as the disadvantages of this industry and unveils its dark side too, along with highlighting the positive aspects of it. Through this podcast, the listeners will learn about the Success, Crash, Failure, and other such subjects involved in Network Marketing.
The first episode of "Rich through Network Marketing" was launched on March 21, 2020. As for now, there are 27 highly informative episodes to this podcast that the listeners enjoy thoroughly. Fabio Menner is considered to be the best host for a podcast like this, with his fine background and success rate. In 2019, Fabio bagged the title of the Best Network, twice, from two different network marketing companies. The year 2020 added more feathers to his hat as Fabio was able to generate 20 million dollars in sales volume and build up a team of over 2,300 active members. This was a huge record that called for attention from all across the globe.
On the podcast "Rich through Network Marketing", Fabio discusses topics like how young people can earn money and tips to be more productive in your home office. On the episode aired on June 20, 2020, Fabio highlights the growth of the social media platform, Instagram, in the current year. The latest episode of the podcast went live on July 13, 2020, and is about acquiring the first MLM customers.
With his articles being published in Wallstreet, Fabio has earned quite a reputation worldwide. Fabio provides insightful information on his podcast subtly.
Listen to the podcast "Rich through Network Marketing" now on Apple Podcasts and other major platforms.
Media Contact
Contact Person: Fabio Menner
Email: Send Email
Phone: +49 15254010747
Country: Germany
Website: www.instagram.com/fabiomenner/