Self-Help Guru Gordon Anderson Presents: "The 25-Day De-Stress Your Life" Challenge for Zen-Like Inner Calm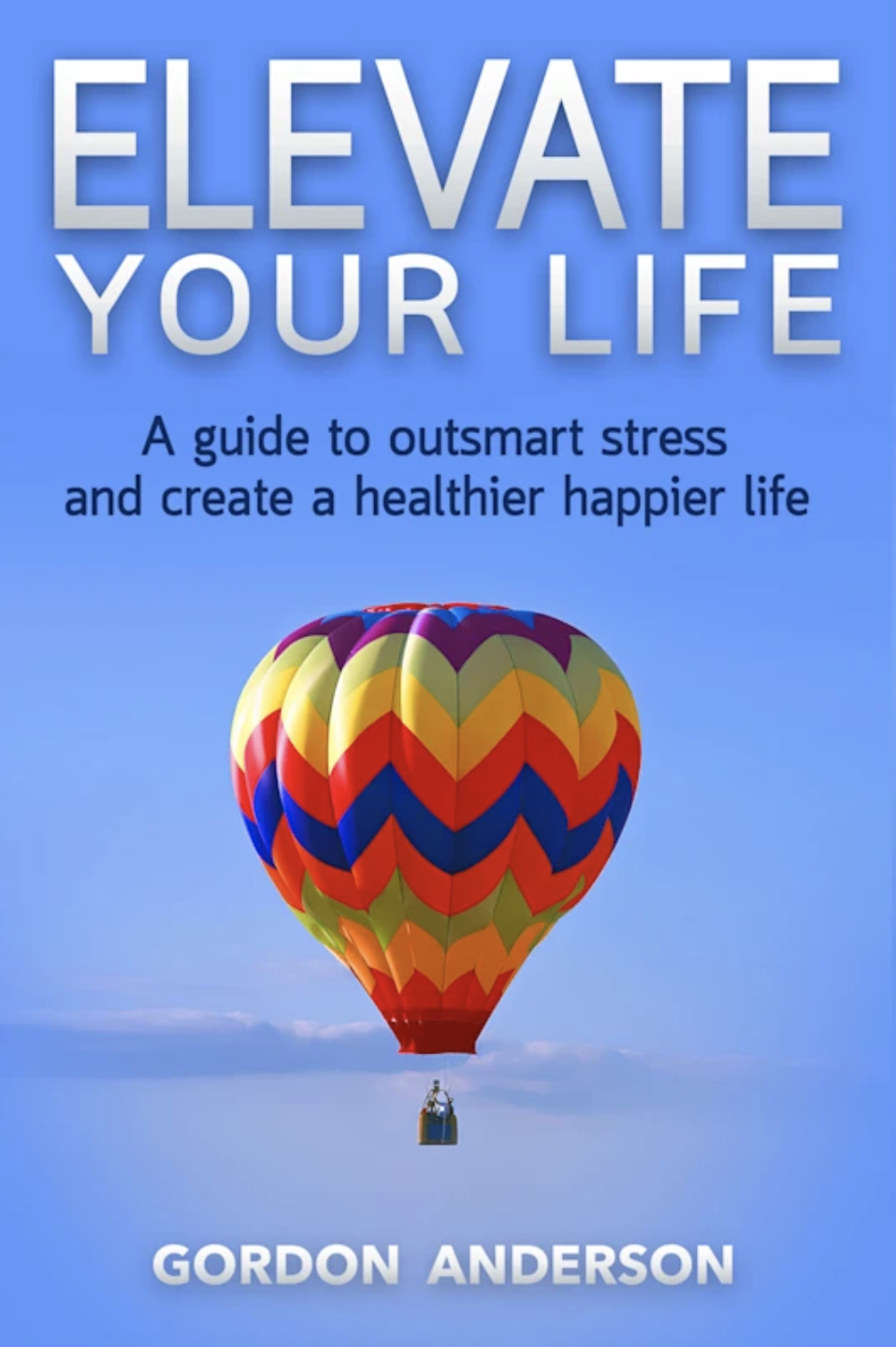 July 24, 2020 – Life enhancement coach and de-stress expert, Gordon Anderson, is set to throw his weight behind casualties of stress with his upcoming book, "Elevate Your Life" and brand-new digital tool, "The 25-Day De-stress Your Life Challenge". Using the methods and solutions listed in the brand-new materials, Gordon hopes to reach people struggling with stress.After many firsthand experiences with stressed individuals, he is looking to improve the quality of their lives with the new book and digital tool.
"The 25-Day De-stress Your Life Challenge" is a step-by-step guide to outsmarting stress, create Zen-like inner calm, and elevate health and happiness. The digital product comprises a 25-day email challenge. His upcoming book "Elevate Your Life – A guide to outsmart stress and create a healthier, happier life" will be available soon. In the meantime, Gordon has put together his digital product to fast-track and help stress sufferers get relief sooner rather than later. Participants in his 25-Day De-stress Your Life Challenge will receive emails packed with methods tailored to elevate their mental health, find their purpose, and get them excited about taking life on again. Known to be compassionate, intuitive and with a great sense of integrity, Gordon has earned a reputation for helping mystified people get their life on track.
"As a life enhancement coach, I'm passionate about teaching methods for people to be healthy and live their best life. You already have the internal resources you require. All you need is to focus them in a way to make the most of your life experience," says Gordon.
With the ongoing COVID-19 pandemic, Gordon's work could not have come at a better time. Stress levels are at an all-time high, and with people unable to get back to their daily routines, the feeling of stagnation and regression has set in for most. Gordon is looking to calm the storm by helping the world find its moorings.
Over the years, Gordon has accumulated a long list of happy clients. It is said that his deep understanding of his audience helps him get the job done. He understands that people going through stress spend a lot of time re-evaluating their past life while waiting for a new future to unfold. By employing a result-oriented approach, Gordon has managed to assemble a close-knit group of supporters. After sessions with him, his mentees find their will to be creative, express themselves, and manage their emotions and behavior better than before.
"If you are looking for ways to transform your life, then Gordon is your man," says a recent client.
Gordon Anderson's 'Elevate our Life' classes, workshops and seminars are popular for helping participants re-evaluate their lives towards clarity, gain confidence, and implement self-transformation. Gordon's success shows the strength of his two-pronged approach to helping others – to let go of everything that doesn't support oneself, and to identify and optimize what does.
Integral to Gordon's results-focused approach to life transformation is the concept of "balance" between the body and mind. He provides proven methods and resources to restore and maintain this balance for optimum physical and emotional health.
With an eagerness to help people, Gordon offers a free 15-minute exploratory chat, available by phone or Zoom.
For more information, please visit: https://gordontheguru.co.uk/
Facebook: https://www.facebook.com/mindandbodyexpert/

Instagram: https://www.instagram.com/g0rd0ntheguru/
Twitter: https://twitter.com/gordontheguru
Media Contact
Company Name: Gordon The Guru – Life Enhancement Coach
Contact Person: Gordon Anderson
Email: Send Email
Address:5 Sandringham Terrace
City: Greenock
State: Inverclyde
Country: Scotland
Website: https://gordontheguru.co.uk/