Brandi Sholar & Her Story – What Is Better Than A Good Read in Hard Times?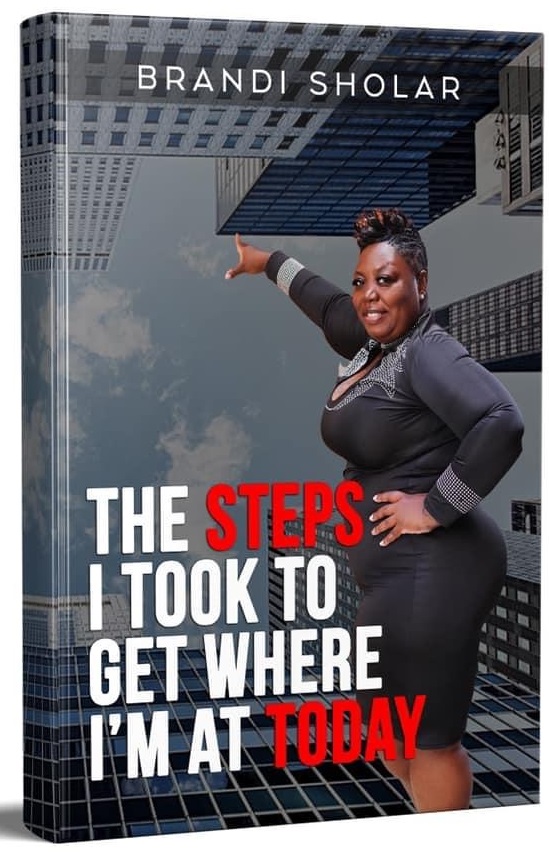 Hardships and tough times are a part of everyone's life. We all get our fair share of tears and laughter. However, letting the tough times get on your nerve and giving up is accepting your defeat.
Our worldly life is full of hurdles and obstacles that we need to dodge now and then to keep living. For many of us, every day is a new battle and a warzone that we have to face. There are times when it gets extremely overwhelming to keep fighting and living. Times like these make us hopeless and giving up seems the only option.
First things first, the trials we go through in this life are the inputs for the rewards(outcome) we will get in the afterlife. God has his way of testing us and he tests every individual differently. Nor he puts us in a situation we do not have the strength and audacity to bear. Thus, we should always remember that up there someone is watching our back and we should not ever give up, no matter how hard it gets.
Well, the real question here is 'what can you do to make it a little better?' What to do when you don't have any shoulder to cry on? They say a book is an individual's best friend and it certainly is true. In times of solitude when there is no ray of hope at all nothing can be more comforting than a good book! Here, we'll be telling you about an author whose books can be your best friend in solitude.
Brandi Sholar & Her Story
Brandi Sholar, an extremely brave woman is a talented author, mentor, motivational speaker, and a certified life coach. In 2018, her life turned upside down when her 12 years old daughter was brutally injured in a fire accident at her place. Timiyah and her friend were trying a fire challenge that went wrong and Brandi's entire house exploded. The incident left Brandi and her children miserableas, Timiyah was in the hospital getting 21 surgeries, 18 blood transfusions, and 2 plasmas. After the fire incident they were still living in their burnt house, but the traumatic experience made them leave their home. After sometime Brandi finally managed to purchase a house, but the property guy was a fraud and she lost all her savings. Homeless Brandi and her family had no choice than living in a car in a motel room.
Despite the challenges thrown her way, this woman kept going on. Yet, she refused to give up. Through consistent hard work and her not giving up attitude things started getting better. Her daughter is in good condition now and educating others regarding fire challenges. Moreover, Brandi has written two books 'Darkness from Within' and 'The Steps I Took to Get to Where I'm At Today'. Do give her books a read to take some motivation and inspiration and always remember that after the rain comes the rainbow!
Here's a link to her website where you can access all the services she provides and the books she has written: https://branditheauthor.com/
Media Contact
Company Name: Rich Soul Enterprise LLC
Contact Person: Brandi Sholar
Email: Send Email
Address:2411 E 7 Mile RD
City: Detroit
State: Michigan
Country: United States
Website: https://branditheauthor.com/