Inner Nature's Brand of CBD Oil Might Be What the World Needs for Stress Release and Anxiety Relief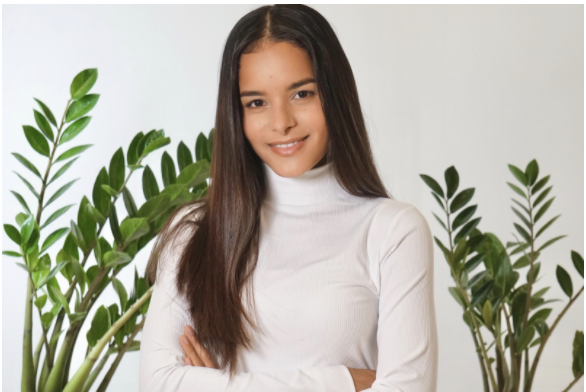 Inner Nature, a brand established by young millennial, Yanelisa, has launched a unique brand of CBD oil and many people have come forward to say that the product works well against anxiety and stress. At a time when anxiety is at its peak with the world restricted by the pandemic, relaxation and stress have become imperative as relief from potential mental instability.
The newly launched brand offers prospective customers a variety of options with their products. The CBD-infused products come in form of gummies, capsules, and droplets.
According to the ADAA, anxiety is a common issue in the world today. It affects more than 40 million adults in the USA every year. Only 36% receive treatment. With the unexpected emergence of the COVID-19 pandemic, worry, stress, panic attacks, and anxiety have become the new normal. Being cooped up at home and constantly living in fear of being infected has many people living in discomfort. Yanelisa revealed that she was exactly in such a situation and after overcoming her anxiety with CBD oil she decided to let the world in on her secret.
Inner Nature was founded by artist, Yanelisa. She revealed that the brand is committed to helping its customers find completeness and self-unity as represented by Inner Nature's symbol, a Mandala.
Speaking about Inner Nature, she says it isn't just about selling products, and neither is CBD oil a magic tool. It is about initiating a movement with a sense of purpose to raise awareness about what matters most in life and practicing mindfulness. She highlighted that only then can people hope to find stability and good health. The essence of Inner Nature is rightly expressed in her own words when she says
"For almost every existential question I've asked the answer comes down to balance, which is a universal truth that Inner Nature is embracing to show the world."
For more information: www.weareinnernature.com
Media Contact
Company Name: Inner Nature
Contact Person: Yanelisa
Email: Send Email
Phone: 4702362559
Address:2885 North Berkeley Lake Rd. Ste 20
City: Duluth
State: GA 30096
Country: United States
Website: http://www.weareinnernature.com