A WORLD OF GODS & MONSTERS: 'BETWEEN THE DARKNESS' PREMIERES IN NEW YORK SEPT. 27th
'BETWEEN THE DARKNESS' is "more than worthy of a look or even a spot in your personal movie collection," wrote Wicked Horror.
New York, NY – Sep 19, 2019 – "Of course the Gods are real. That's what gives creation reason."
Writer/director Andres Rovira's (No Stranger Pilgrims, The Projectionist) feature debut, BETWEEN THE DARKNESS (aka Come, Said the Night), will have its New York Premiere at New York No Limits Film Series on Sept. 27th at 7:00 P.M.
Witness the madness here: https://web.ovationtix.com/trs/pe.c/10461207.
As a pensive horror/thriller that explores the darker side of religion's folklore, BETWEEN THE DARKNESS is centered on a young female grappling with her sexuality and repression, accompanied by a terrifying monster that could end her childhood forever. "There's a thick haze of sexual repression and fear over BETWEEN THE DARKNESS. Lew Temple's bombastic, desperate Roy evokes a frenetic Manson-esque energy and draws a line back through time to broken fathers like Ralph Ineson's intense character from Robert Eggers' 1600s horror film, The VVitch," wrote 25 Years Later.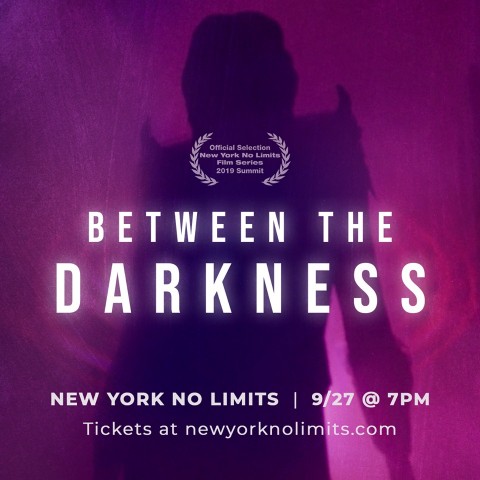 BETWEEN THE DARKNESS follows 13-year-old Sprout Grady (Nicole Moorea Sherman) and her family to their secluded "Sanctuary" in the woods, on the anniversary of her sister Magda's (Daniela Leon) death. Her father Roy (Lew Temple) has deep-seated beliefs in ancient Greek mythology, believing in the power of mythological gods, choosing to home school his children, Sprout and Percy (Tate Birchmore), protecting them from "The Otherness" – the horrors he believes reside within modern humanity. Sprout begins to suffer from sleep paralysis, haunted by a lurking Gorgon monster in the shadows. And when outsiders, a widowed park ranger, Stella Woodhouse (Danielle Harris), and her handsome son Max (Max Page), enter the Gradys' lives, chaos ensues and brings a strange and terrifying turn of events that will uncover dark family secrets and rock the core of everything Sprout thought she knew.
"BETWEEN THE DARKNESS arrives in horror at a perfect time, where the classic aesthetics of religious horror are ripe for reinterpretation thanks to works like Ari Aster's Midsommar. As more and more people flock to paganism and other traditions, it's important to remember that every faith is vulnerable to the wickedness of men like Roy. Andres Rovira's thoughtful, compassionate, unsettling film works beautifully to illustrate the fact that the dangers of monsters, all monsters, are the dangers of men who think themselves gods and who worship the silence of those beneath them," continued 25 Years Later.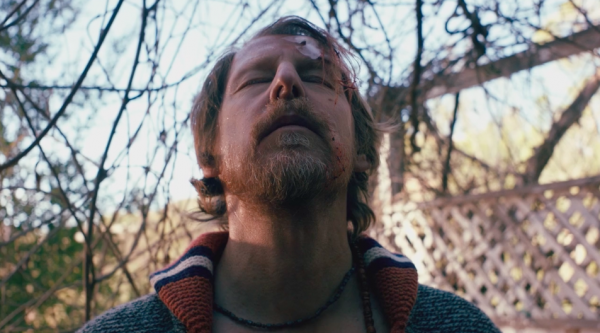 Showcasing the best of worldwide films in the most unique and dynamic arts city, BETWEEN THE DARKNESS (aka Come, Said the Night) will screen at the New York No Limits Film Series 2019 Summit on Sept. 27th at 7:00 P.M. Purchase tickets here: https://web.ovationtix.com/trs/pe.c/10461207.
Listen to Horrorphilia's Cut to the Chase podcast recent discussion of BETWEEN THE DARKNESS (aka Come, Said the Night) here: https://www.horrorphilia.com/cut-to-the-chase-33-we-all-float/ and watch the trailer here: https://www.youtube.com/watch?v=XlLdToAMLoE.
Featuring Once Upon A Time … in Hollywood stars, Lew Temple (The Walking Dead) and Danielle Harris (Halloween), BETWEEN THE DARKNESS (aka Come, Said the Night) also stars noteworthy performances from Nicole Moorea Sherman (Little People), Tate Birchmore (Peppermint), Daniela Leon (Atypical) and Max Page (Prime Suspect, The Young and the Restless). For more information and press inquiries, please contact [email protected]
BETWEEN THE DARKNESS [COME, SAID THE NIGHT] (2019, 96 min.) Directed and written by Andres Rovira. Produced by: Colby Reed Miller and James Edmund Datri. Editor: Andres Rovira. Director of Photography: Madeline Kate Kann. Original score: Diego Rojas. USA, English. Miller/Datri Pictures, DarkCoast, TriCoast Worldwide.
PRODUCTION COMPANY: Miller/Datri Pictures: a division of Miller/Datri Entertainment. You can learn more about Miller/Datri Pictures at "https://www.millerdatrientertainment.com/movie-studio/about/" and more about Between the Darkness (Come, Said the Night): https://www.millerdatrientertainment.com/films/come-said-the-night/
DarkCoast is a division of TriCoast Entertainment:
A new home for story-driven American films, TriCoast Entertainment is a full service media company that creates, produces, manages and distributes unique and unusual entertainment. Bringing together filmmakers, distributors, financiers, and technologists, TriCoast Entertainment embraces change by redefining the production and distribution model for indie filmmakers.
Founded by: Strathford Hamilton and Marcy Levitas Hamilton.
Media Contact
Company Name: TriCoast Entertainment
Contact Person: Jenna Wilen
Email: Send Email
Phone: 3104587707
Address:11124 Washington Blvd.
City: Culver City
State: California
Country: United States
Website: http://www.tricoastworldwide.com