FANG-TASTIC & FASCINATING: 'WORLD OF DARKNESS' DVD RELEASE
Right in time for Halloween: 'WORLD OF DARKNESS' is the inspiration behind modern classic horror films and television shows.
Los Angeles, CA – Oct 21, 2019 – DARKCOAST and White Wolf present the documentary, 'WORLD OF DARKNESS', now available on DVD: https://amzn.to/33RiDvr.
"While 'documentary' may make you think this may be a stodgy, scholarly affair, you can check that shit at the demonic door, because this film is indeed information packed, but it's also energetic, entertaining, and fast paced…plus it's filled with tons of that fang-tastic art," wrote Horror Fuel.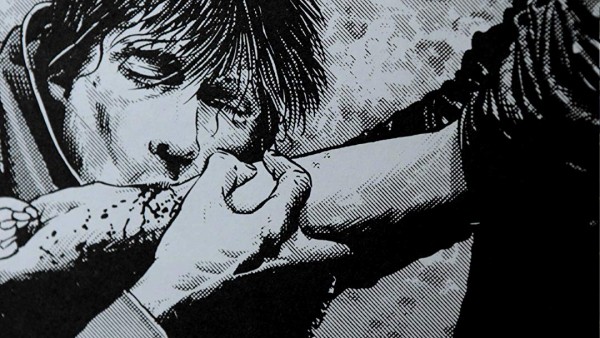 Directed by award-winning Giles Alderson (The Dare, The Heart of the Forest), WORLD OF DARKNESS is a documentary uniting millions of worldwide fans through one of the world's most prolific and genre-defining role-playing franchises since 1991. "The docu dives into the universe of World of Darkness and exemplifies its primary influence from its first book, Vampire: The Masquerade, an innovative game play that focuses on its extended universe and making relationships within this universe rather than the traditional tabletop questing," wrote Deadline.
Written and produced by Kevin Lee (Gaming the Real World) from Luckyday, White Wolf's WORLD OF DARKNESS charts the rise and fall about one of gaming's most significant role-playing games (RPG's) and the development of today's modern vampire culture – like the modern classic horror films from the Underworld and Blade franchises – and even popular TV series, including Buffy the Vampire Slayer.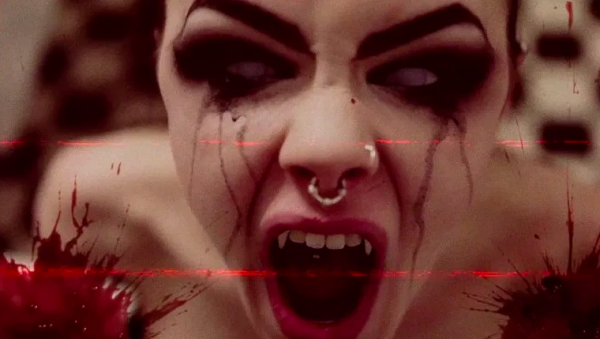 WORLD OF DARKNESS showcases the large cultural impact that White Wolf continues to capture in its worldwide audiences. It could barely be predicted that its founders, Mark Rein-Hagen and Stewart Wierck, who started working out of their garage, would change RPG's forever. The game doc's evolution and worldwide popularity is told through notable celebrities including White Wolf founders, alongside Vampire: The Masquerade artists, Andrew Greenburg, Justin Achilli and Tim Bradstreet. Supporting interviews come from worldwide fans, archived footage and video from LARP (live action role playing) events that also assisted in the evolvement of the franchise into the true phenomenon it is today.
"WORLD OF DARKNESS is a must see doc, whether you ever played the game or not. It's a fascinating view into not only the creation of the game, but the lifestyle it catered to as well, and is fascinating from beginning to end," concluded Horror Fuel.
DarkCoast has released WORLD OF DARKNESS onto DVD today, Oct. 21. Sink your fangs into the trailer here: https://vimeo.com/291012169.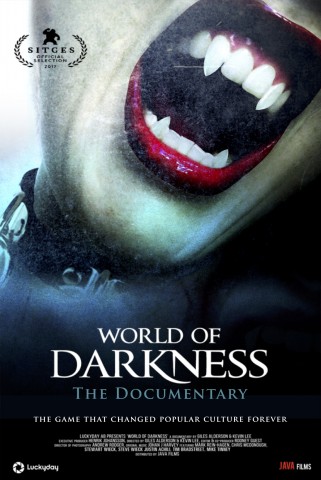 WORLD OF DARKNESS (2018, 89 min.) Directed by Giles Anderson. Written and produced by: Kevin Lee. Executive producer: Henrik Johannson. Edited by: Rodney Guest. Sweden, English. Figi Productions, Luckyday, White Wolf, TriCoast Worldwide, DarkCoast.
PRODUCTION COMPANIES: About Luckyday: Luckyday is a Creative Film Producer based in Stockholm, Malmö and LondonFor more information on Luckyday, please visit http://www.luckyday.se/. About White Wolf: For more information about White Wolf Publishing, please visit www.white-wolf.com.
About DarkCoast:
DarkCoast is a division of TriCoast Entertainment: A new home for story-driven American films, TriCoast Entertainment is a full service media company that creates, produces, manages and distributes unique and unusual entertainment. Bringing together filmmakers, distributors, financiers, and technologists, TriCoast Entertainment embraces change by redefining the production and distribution model for indie filmmakers. Founded by:Strathford Hamilton and Marcy Levitas Hamilton.
Media Contact
Company Name: TriCoast Entertainment
Contact Person: Jenna Wilen
Email: Send Email
Phone: 3104587707
Address:11124 Washington Blvd.
City: Culver City
State: California
Country: United States
Website: http://www.tricoastworldwide.com